About Us
Elimileak Ltd has been producing and installing water usage monitoring and leak detection equipment since 1993. The Elimileak product is based around a patented flow monitoring process that is used to detect the presence of water leaks in consumer supply pipe networks. The product has been continually developed and improved since 1993 and is now one of the most efficient and cost effective systems of its kind on the market.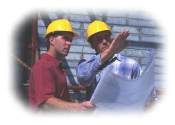 A measure of the growing success and reputation of the system was its commendable performance at the Water UK & Environment Agency "Water Efficiency Awards 2001" where the Elimileak System was short-listed for an award under the Research and Innovation Category.
The Elimileak Radio-Link System (EL050 TRS) is now installed at over 60 schools and colleges throughout the South and West of England. Other Elimileak customers include: The Environment Agency, The National Grid, the County Councils for Somerset, Devon and Cornwall, Hanson Aggregates, H.M. Prison Service etc.